Product Overview
The selection of chorales which the Quartetto Italiano di Viole da Gamba has put together for this recording may seem somewhat surprising at first glance. Exceptionally, they have not been chosen and arranged on the basis of their liturgical function, but according to strictly musical criteria. Thus Christmas chorales like In dulci jubilo are combined with Passion chorales (Oh Mensch, bewein' dein' Sünde gross), and chorales which are meant for special occasions such as christenings (Liebster Jesu, wir sind hier). These are all very well known church songs, which we now associate directly with Bach's name. Yet the melodies of most of these chorales are not the work of Bach himself. Mostly, they stem from Gregorian chants (and therefore from the Roman Catholic tradition), and some were even taken from secular songs. Traditionally, Bach's chorales played an important role in his liturgical works. They are a key ingredient of his creations in all genres, from the cantatas to the passions and oratorios. Yet the chorales themselves and the chorale preludes, due to the context in which they are meant to be used, are confined within strict formal limits, in contrast to choral partitas, for example, which are not destined for use as liturgical music, thus leaving the composer a considerable amount of freedom. However Bach seems to have accepted these formal restrictions as a challenge. His chorales are equally convincing as professions of faith and as creative accomplishments.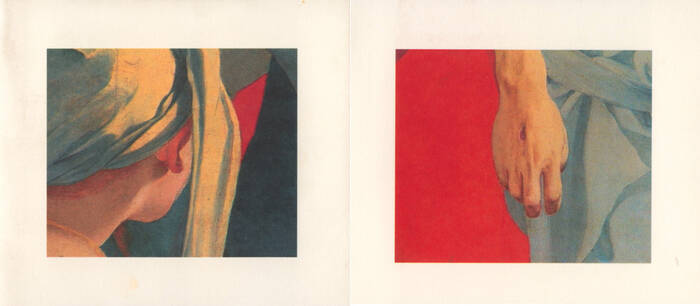 The chorales from the "Orgelbüchlein" (which most pieces of this selection come from) proved to be most suitable for liturgical use. They are characterised by their very compact structure and feature the cantus firmus in the descant part, without lengthy interludes. Hence they form the pattern for the congregational singing the way it is in practice up to now. However there is one peculiarity here in the subsidiary parts: separate instrumental motives or motif combinations were introduced, in an imitated form or used sequentially, into the accompaniment. The result is an instrumental and motivic structure which was unusual even in Bach's time. Through centuries of use in a church context, this aspect of the chorales has almost come to be forgotten – quite unsurprisingly. However, the title of the collection itself "Dem Höchsten Gott allein zu Ehren, Dem Nechsten draus sich zu belehren" ("In Honour of God Almighty, so that it may enlighten my fellow man") seems to indicate that it was also written by Bach as an example to other musicians.
Church chorales usually don't belong to the standard repertoire of a viola da gamba quartet, although such a choice of instruments was certainly quite common in the 18th century to perform the chorales. It was rather by chance that the Quartetto Italiano di Viole da Gamba came across these chorales, which were first played during a rehearsal for the sake of a change. The musicians quickly noticed how exciting these chorales were to play. The quartet's extraordinary range of expressive possibilities shed a new light indeed on the musical structure of these miniatures.
- Corinna Schröder
Musicians
Compositions
Paolo Biordi

[viola da gamba spoprano in re]

;
Rodney Prada

[viola da gamba tenore in sol]

;
Vittorio Ghielmi

[viola da gamba basso]

;
Cristiano Contadin

[viola da gamba basso]


*Solo Voices of Tölzer Knabenchor: Tim Fricke, Markus Gnadl, Ludwig Mittelhammer, Thomas Timmer
1. Liebster Jesu, wir sind hier

[BWV 731]


2. Nun komm' der Heiden Heiland

[BWV 599]


3. In dulci jubilo

[BWV 608]


4. In dulci jubilo

[BWV 368]

*
5. Vom Himmel hoch…

[BWV 606]


6. Gott, durch deine Güte/Gottes Sohn ist kommen


[BWV 600]


7. Puer natus in…

[BWV 603]


8. Puer natus in…

[BWV 603]

*
9. Der Tag ist so freudenreich

[BWV 605]


10. Durch Adam's Fall…

[BWV 637]


11. O' Mensch, bewein' dein' Sünde groß

[BWV 622]


12. Wir glauben all' an einen Gott, Schöpfer


[BWV 681]


13. Herzlich tut mich…

[BWV 727]


14. Kyrie, Gott Vater in Ewigkeit

[BWV 672]


15. Christe, aller Welt Trost

[BWV 673]


16. Jesus Christus…

[BWV 665]


17. Das alte Jahr…

[BWV 614]


18. Das alte Jahr…

[BWV 288]

*
19. In dir ist Freude

[BWV 615]


20. Wenn wir in…

[BWV 641]


21. Christ lag in Todesbanden

[BWV 625]


22. Christ lag in Todesbanden

[BWV 277, 278, 158]

*
23. Allein Gott in der…

[BWV 662]


24. Herr Gott, nun schleuss den Himmel auf


[BWV 617]


25. Ich ruf' zu dir…

[BWV 639]


26. Jesu…

[BWV 358, 227, 64]

*
27. Jesu, meine Freude

[BWV 610]



Johann Sebastian Bach

total time: 59:51
Reviews