Product Overview
If you'd asked me twenty years ago if I'd ever consider writing a string quartet I would have found it amusing. I was even rather dogmatic about it. I remember an interviewer asking me in the early 80s why I didn't write a string quartet, and my telling him not to be silly, why would I ever want to do such a thing! I guess once I'd said that and it was in print it started bugging me. I thought about it a lot. Part of my resistance to the idea had nothing to do with whether I consider myself a rocker or not - I've never refused myself any musical activity on that basis - but with my fear of history. I grew up worshipping at the shrine of Beethoven's late quartets and Bartok's 5 and 6, they represented absolute perfection. The idea of writing a quartet meant somehow competing with that image of "real composers" in my head. For someone with no formal training it seemed like something completely beyond my capacity.
And then, I don't know why, I suddenly stopped worrying about any of that and started thinking "well, what would a string quartet of mine sound like?" And I just started working on the idea, as I tend to work on everything, as if it were a series of songs. Once I started, I couldn't stop, I just wrote and wrote until I was done. Part of it was accepting myself, I think, not worrying about avant-garde pretensions - just writing simple things that made sense to me without being stuck in one stylistic area or another, and without wanting to be "new", without having a whole pantheon of serious modern composers hovering over my psyche. So Lelekovice ended up as a rather odd and "out of time" piece…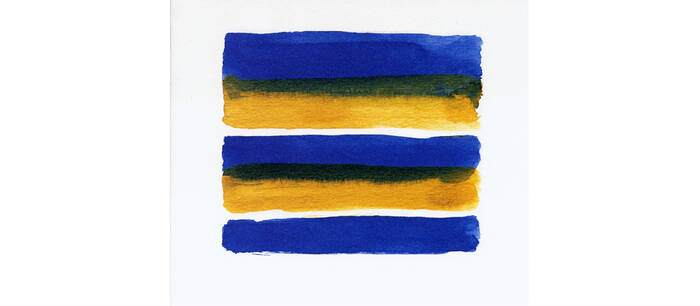 …Perhaps if I had any objective in writing it, certainly parts of it, it was to have sections that would be played more like folk music than classical music. I love Iva Bittová's record of Bartok duets, where she re-situates the music in a folk context, even singing along in places. As someone who grew up playing in folk clubs I wanted to fight the image of "refining" folk music, I wanted the players to bring out the raw edges and energy of the music, and to mix very different playing approaches, from the rough scratchiness of some of the rhythm parts to the melodramatic vibrato of some of the melodies! I also like music that's on the edge, that sounds fragile and unfinished whatever musical language it's written in. And I like contrasts of all kinds, so the place where some of the players are instructed to play like Suzuki five-year olds while the first violin has beautiful vibrato high up on the E-string is especially successful for me.
That was one of the things I loved about working with the Arditti Quartet - they took those things seriously, and really nailed them. Lelekovice has been played by a score of different quartets at this point, but nearly all of them have had trouble when it comes to giving even the slightest appearance of "incompetence". You can understand it, but that's precisely one of the areas that interests me, and the Arditti Quartet, having nothing to fear from this point of view, were able to deliver exactly what I was asking for. I learned a great deal from the experience. Apart from anything else it helped me to shed my residual insecurities about being an impostor in a world where I didn't really belong! They didn't criticize my notation, or roll their eyes if I wanted to change something, or play wrong notes to see if I'd notice or any of the other little tricks and tics of the classical world. And because of that I can now deal with the tricks and tics with much more equanimity……
Musicians
Compositions
Arditti String Quartet
Irvine Arditti

[violin]


Graeme Jennings

[violin]


Ralf Ehlers

[viola]


Rohan de Saram

[violincello]



Uwe Dierksen

[trombone]


William Winant

[electric guitars]


Fred Frith

[electric guitars]

CD 1:
1.- 9. Lelekovice

[String Quartet]


10.- 14. Tense Serenity

[String Trio and Trombone]



CD 2:
1.- 3. Allegory

[Sring Quartet and Electric Guitar]


4. Stick Figures

[6 Guitars and 2 Players]


5. Fell

[String Quartet and Electric Guitar]


Compositions by Fred Frith

total time: 1:41:00
Stereo: Five Stars
June 2005
"…mal wieder ein spannendes Werk dieses umtriebigen Künstlers."
Jazzpodium, May 2005
Jazzzeitung: Four Stars
May 2005
Jazzthetik: Five Stars
April 2005
"totally compelling and strangely beautiful"
All About Jazz.com, July 2005
"A really lovely and absorbing double CD set…"
All About Jazz.com, May 2005
Salzburger Nachrichten: "Luxuriös"
June 2005
Reviews