Product Overview
Educated and artistically formed by Luzzasco Luzzaschi, a master of madrigal composition, Girolamo Frescobaldi, born in Ferrara in 1583, would become himself renowned in an entirely different realm, the composition of organ and harpsichord repertoire characterised by a sparkling and new style for keyboard instruments. Frescobaldi's talent for organ playing led him to Rome, where he was to remain all his life, apart from short stays in Brussels, Mantova and Florence. His brilliant playing at St. Peter's dome counted among Rome's attractions at that time.
With the first edition of the "Primo libro d'intavolatura di tocccate di cimbalo et organo" in 1615, Frescobaldi broke new grounds in his musical-creative treatment of toccatas, fantasias, canzonas and dances. The execution of these compositions required high skills in the art of improvisation instead of mere contrapuntal erudition. In the preface of his "Libro secondo" Frescobaldi said organists needed to possess the qualities of "grace, effortlessness, metric variety and charm". Terms which describe well the variation-like, novel character especially of the dances and toccatas. The music of the baroque period pursued one great objective: true expression, the transmission of "affects". In Frescobaldi's aesthetics this meant a permanent change between quiet, meditative passages and rhythmic, accentuated passages, which led almost without transition to extremely rapid sequences of runs and imitations that were apt to physically exhaust the player.
His last written opus, the "Cento Partite sopra Passcagali", included in this album, was one of the most creative highlights in Frescobaldi's output. In it, he made use for the first time of the technique of compiling earlier compositions which had nothing to do with each other into one homogenous piece.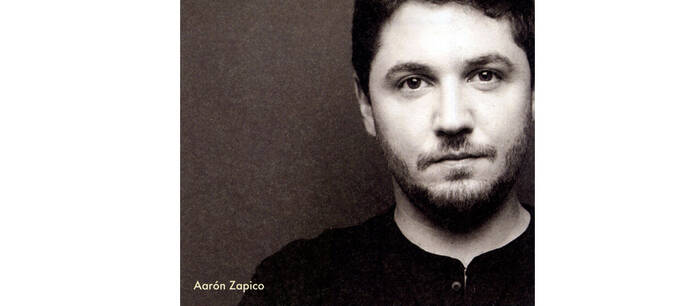 Frescobaldi also had a significant impact as a teacher. Johann Jakob Froberger was one of his most talented German students. Born in 1616 in Stuttgart in a musicians' family, Froberger became court organist in Vienna as early as 1637. Shortly after he traveled to Rome to pursue his studies. Froberger's life was marked by several dramatic events, which are reflected in his compositions und documented in texts: an encounter with pirates on the journey to London, an attack by soldiers in Lorraine, an almost deadly river cruise or the painful loss of his friend, the famous French lutenist Blancrocher (or Blancheroche), to whom he dedicated a musical memorial entitled "Tombeau" in 1652. In 1667 Froberger died at Héricourt Castle, the dower house of Duchess Sibilla of Württemberg-Montbéliard to whom he gave musical instruction in his last years.
Unlike Frescobaldi, Froberger did not pursue the publication of his works. With the exception of the Fantasia UT-RE-MI-FA-SOL-LA, which had been printed during his lifetime in Athanasius Kircher's "Musurgia Universalis" and another composition, his pieces circulated almost exclusively in manuscript form. This can probably be explained by Froberger's lack of confidence in other interpreters of his works, which counted among the most unusual and outstanding produced for the organ, the harpsichord and the clavichord in the baroque repertoire, an appraisement shared by Froberger's contemporaries and which affirmed his fame as a travelling virtuoso. Johann Jakob Froberger's pieces are a cosmos of parallel styles; the interconnection of playful, fantastic, dance-like, improvisatory and expressive styles is conducted through countless new models of dotted rhythms, virtuosic roulades, position changes or returning note motives in an exceptional way. The system of modes and range, number symbolism, introduction and resolution of dissonances, the appealing oscillation between church keys and beginning tempered tuning make Froberger's compositional trademark unique. Froberger strove for a distinctive style of execution, and he often inserted instructions such as "à discrétion" to musical scores. He explained this comment in a letter to his confidante Sibilla, as well as in Johann Mattheson's "Vollkommene Capellmeister" from 1739: "One can indicate for pieces like toccatas and fantasias: ce si se joue à discrétion (this should be played to the discretion of the player) […] which advises not to follow the measure too strictly, but to play slow or fast at one's pleasure."
With his first solo album Aarón Zapico follows the path of musical "good" taste and affects. With Froberger and Frescobaldi he selects a stylistically independent repertoire for keyboard instruments from the first half of the 17th century. Frescobaldi appears as the innovator paving the way for a new idiomatic language for the organ and harpsichord, applying it to all forms (toccatas, canzonas and dances). Froberger's synthesis of Italian and French style elements ultimately make him one of the most influential keyboard composers before Bach.
»phantasia« – fantasy, imagination, fancy, inventiveness and the audible realisation of musical colours (on an instrument unable to produce dynamic differences) is the endeavor of the harpsichordist who, starting from the basso continuo as the harmonic base frame can give birth to an individual, artful and vivid construct by means of varying tempi, articulation, pauses and embellishments. Aarón Zapico works this out in an impressive way on his double German harpsichord (after Mietke) equipped with three registers (two 8' stops, one 4' stop). For the Froberger "Partita" and "Tombeau" Aarón Zapico chose an anonymous French tuning of the 17th century; for the other pieces, he opted for different meantone temperaments.
Tranlsation: Mélanie Rumpelmayr
Musicians
Compositions
Aarón Zapico

[harpsichord]

Johann Jakob Froberger
1. Fantasia sopra UT – RE – MI – FA – SOL – LA
FbWV 201
2. Toccata
FbWV 104

Girolamo Frescobaldi
3. Gagliarda Prima (Il secondo libro di toccate)

Johann Jakob Froberger
Partita FbWV 630
4. Plainte
5. Courrant
6. Sarabande
7. Gique

Girolamo Frescobaldi
8. Balletto Terzo
(Il primo libro d'intavolatura di toccate di cimbalo et organo)
9. Corrente del Balletto (Il primo libro d'intavolatura di toccate di cimbalo et organo)
10. Toccata I (Il secondo libro di toccate)
11. Gagliarda Seconda (Il secondo libro di toccate, 1637)

Anonymous
12. Pavana & Saltarello (Castell' Arquato Manuscripts)

Girolamo Frescobaldi
13. Canzona III (Il secondo libro di toccate)
14. Capriccio sopra la Battaglia (Il primo libro d'intavolatura di toccate di cimbalo et organo)
15. Balletto e Ciaccona (Il primo libro d'intavolatura di toccate di cimbalo et organo)
16. Balletto Primo (Il primo libro d'intavolatura di toccate di cimbalo et organo)
17. Corrente del Balletto (Il primo libro d'intavolatura di toccate di cimbalo et organo)
18. Balletto Secondo (Il primo libro d'intavolatura di toccate di cimbalo et organo)
19.00. Corrente del Balletto (Il primo libro d'intavolatura di toccate di cimbalo et organo)

Giovanni Picchi
20. Ballo Ongaro (Intavolatura di balli d'arpicordo)

Girolamo Frescobaldi
21. Cento Partite sopra Passacagli (Il primo libro d'intavolatura di toccate di cimbalo et organo)

Johann Jakob Froberger
22. Tombeau faît à Paris sur la mort de monsieur Blancheroche; lequel se joüe fort lentement à la discretion sans observer aucune mesure
FbWV 632


total time: 54:20
Pizzicato Supersonic Award
June 2011
"… unu récital de clavecin absolument passionnant et captivant que l'on suit avec un grand intérêt, sans la moindre lassitude. Phrasé clair, fluidité de la rhétorique, respiration agogique, sensibilité musicale, rêverie intérieure et fulgurance extravertie caractérisent son jeu dynamique et précis."

Diario de Sevilla: "Zapico une los nombres de Frescobaldi y Froberger […] los aires de danza con las fantasías y las tocatas de caractér improvisatorio, las variaciones con el tombeau, creando a partir de una concepción muy flexible de la frase, una especie de gran suite con sus momentos de exaltación y de melancolía, de frenesí y de calma. Muy bello."
May 14, 2011

Kronenzeitung: "Das Album trägt den Titel 'phantasia' zu Recht: Der Musiker demonstriert, wie farbig und vielgestaltig die 'Klavier'-Musik bereits 100 Jahre vor Bach war … ein insgesamt hochinteressantes Album."
April 22, 2011

Scherzo: Excepcional
"La estupenda y elegante articulación de cada frase, que permite escuchar cada nota con absoluta claridad, resulta especialmente apreciable en las virtuosísticas Cento partite sopra passacagli de Frescobaldi, donde virtuosismo y musicalidad se dan la mano de manera afortunada. Gran debut."
N° 93, 2011

Ritmo: "En esta música, tenemos ocasión de apreciar una interpretación más sentida, con más expresividad, así como la seriedad de piezas de corte contrapuntístico como la Fantasía o los fugados de la Toccata IV. En resumen, una selección de músicas que nos permite descubrir a un gran intérprete que no deja indiferente a nadie y que afronta la lectura de estas obras maestras del repertorio clavecinístico desde un punto de vista lleno de virtuosismo, musicalidad y en definitiva, fresco.
September 2011

Klassik.com: "In Frescobaldis […] 'Cento Partite sopra Passacagli' schließlich wird der Hörer mit wahren Klangkaskaden überschüttet, glitzernd und funkelnd, einem breiten Gemälde barocker Techniken und Farben. Zapicos musikantisches Feuer ist da keine Attitüde, sondern stets aus interpretatorischer Einsicht geschlagen."
September 2011

Expansión: "De Zapico teníamos ya buenas referencias por su participación en trabajos del conjunto Forma Antiqva, pero ahora descubrimos a un músico de interesante dimensión solista. Su enfoque del repertorio grabado aquí – obras del diecisiete en su mayoría de Frescobaldi y Froberger – sabe encontrar espacio para el intimismo – Plainte de la Partita FbWV 630 – , la grandiosidad – Battaglia – o el regocijo y vitalidad de la danza – Pavana & Saltarello."
August 2011

Die Tonkunst: "Mit präziser Anschlagstechnik, virtuoser Geläufigkeit und organisch wirkender Agogik zaubert Zapico auf dem kräftig und voll klingenden Cembalo ein nuancenreiches Feuerwerk an Tonkaskaden, das aber auch ruhige Momente des Innehaltens einschließt. So kommen unterschiedliche Kompositionsstrukturen von dichter Fugentechnik in einer Canzona Frescobaldis […] bis zu improvisatorischen Elementen wie beispielweise in Frobergers […] 'Tombeau' zum Ausdruck. Unter Zapicos Händen erhalten sie große Plastizität."
July 2011

rbb Kulturradio: "Mit dieser fesselnd gespielten, intelligent zusammengestellten CD kann man sich immer wieder beschäftigen: Sei es, um den diffizilen musikalischen Konstruktionen auf den Grund zu gehen oder der musikalischen Entwicklung vom madrigalisch gedachten Espressivo Frescobaldis zur instrumentalen Rhetorik Frobergers nachzulauschen."
July 2011
Reviews